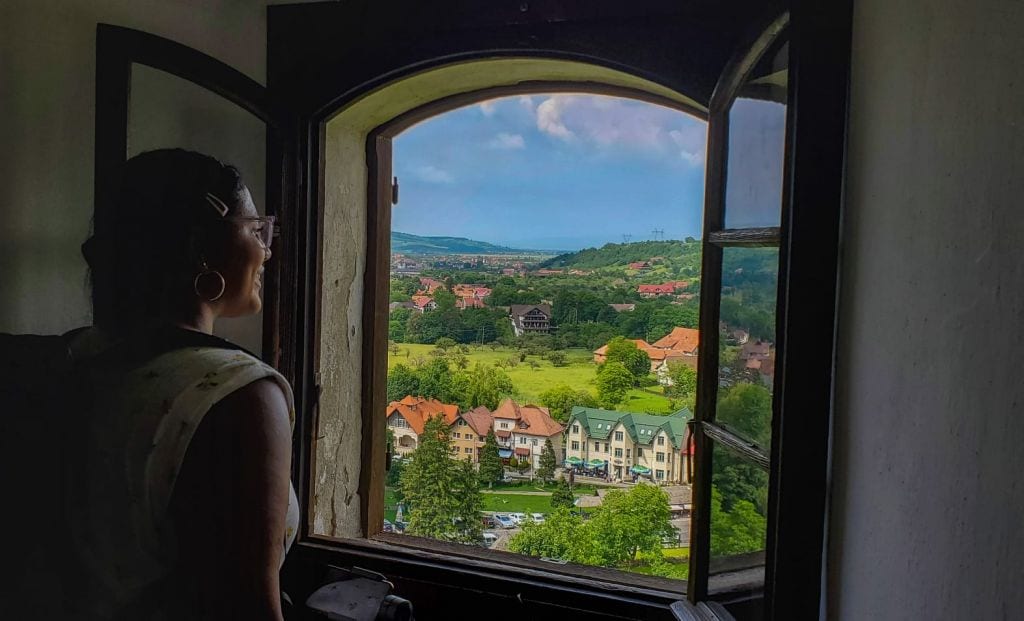 A month in Romania was the perfect amount of time to get to know this up and coming city. We spent most of our time in the capital city of Bucharest. Our apartment was perfectly placed the quiet edge of Old Town. I came in with many misconceptions about what it would be like to be a country who had overcome communism.
They Still Talk About Ceaucescu
I was expecting Romanians to shy away from talk of their former heartless ruler. Much to my surprise, they did not avoid talking about their communist past. They seem proud that their people were able to stand up to the dictator and finally put him to death. They speak of the revolution and many have family or friends who were part of it. You will find the disgraced dictator is the butt of jokes and humorous signs around the city.
They Are Not Early Risers
Our first morning in Bucharest we walked out to grab some breakfast. It was surprising to see there were not very many people out and about. Walking through Old Town you will find that most restaurants, even those serving breakfast, don't usually open until after 10am. The locals truly enjoy the night life. Rush hour does not begin until after 10am. The only places you will find open early in the morning are bakeries. Be sure to stop at one of these windows to grab a delicious treat.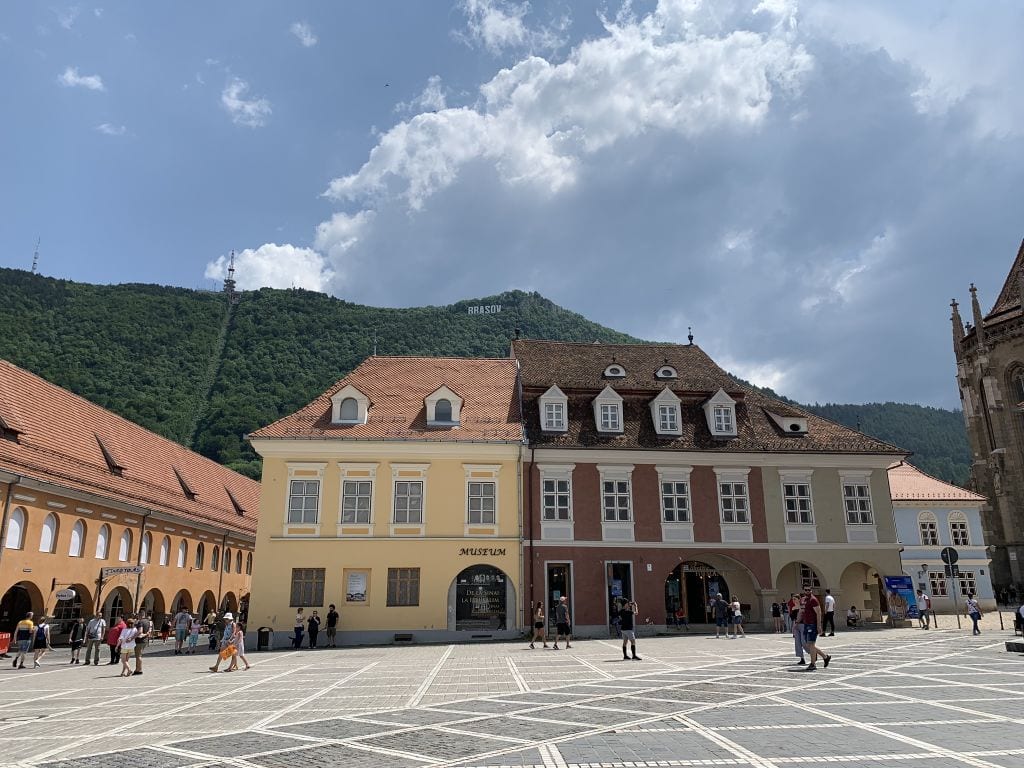 They Are Surprised To See Americans
Bucharest gets lots of visitors. After a month in Romania we noticed that most of the tourists you see are mainly from Europe. Americans are few and far between. I was taken aback by how surprised the locals were with our presence. They wanted to chat with us and ask us questions about the US. They were so intrigued as to why we would leave the US to visit Romania. Surprisingly, with a lack of American visitors, nearly everyone we encountered on our trip, spoke English. We were greeted in English and nearly every visit to a restaurant, were given an English menu without asking.
Up And Coming City
Although Bucharest has come a long way from their communist days, it is still up and coming. I was expecting to see skyscrapers and massive shopping centers. It was shocking to see so many buildings from their communist days as well as new modern buildings but not skyscrapers. It is so strange to see a bustling city with no tall buildings to decorate their skyline. The only massive building is the Palace of Parliament, which was to be Ceaucescu's massive home. Join us on a bus tour in this YouTube video.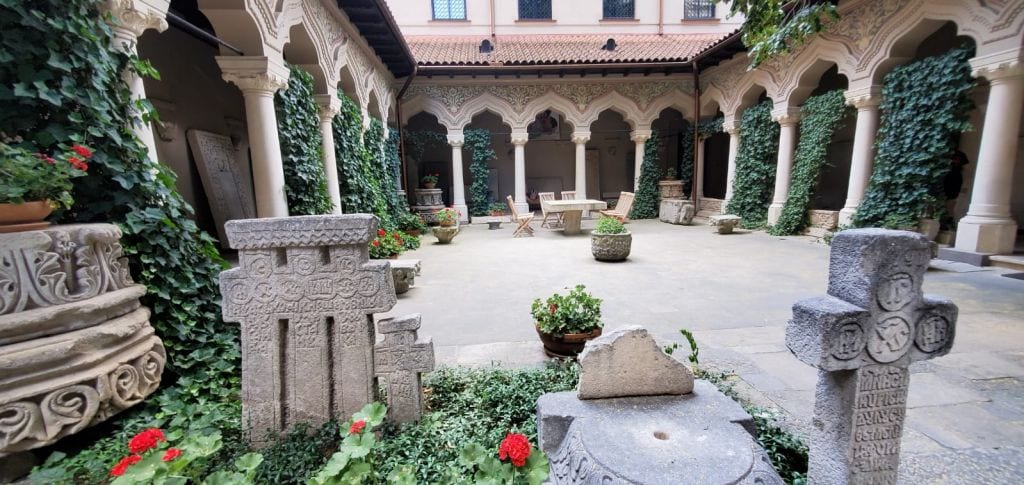 Not For Lazy Tourists
There are many things to see in Bucharest. I'm glad we had a month in Romania. This city is not for those who want everything close by. The sights are all spread out around the city. You will find that many gems of this city hidden in plain sight behind crumbling facades or narrow passages. Most tours will have lots of walking and may require climbing steep stairs. Many attractions are outside or require using many modes of transportation to get to.
Palace of Parliament is Open to the Public
This massive building was the megalomaniac brainchild of Ceausescu. After the dictator was shot in front of his office building in the 1989, the country did not know what to do with the huge building. The security is similar to going through any government building in the US. Today, 70% of the building is empty. The country is proud of it's size, often mentioning that it is the heaviest building in the world and the second largest administrative building in the world only to the Pentagon. You can call to make a reservation to tour the building but the best way to get inside is to book a tour. We used Get Your Guide to book ours.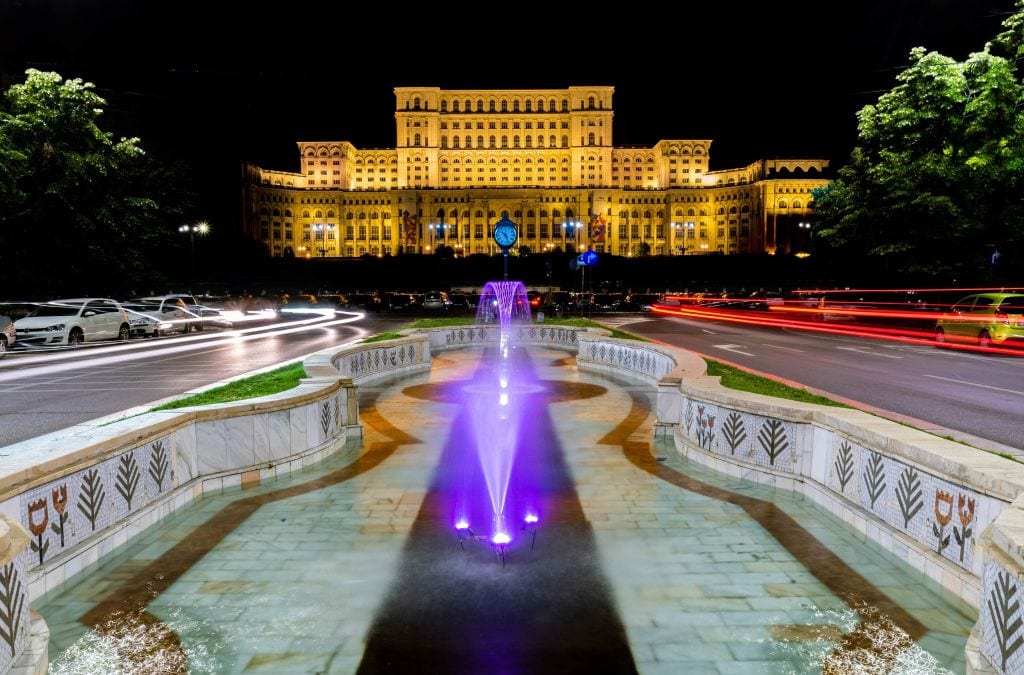 Getting Around Bucharest
It is easy to get around Bucharest. There are trams, The Metro is safe to ride, even for tourists. It's fairly inexpensive, $1.50USD for 10 rides, about $5 for 20 rides or a one day pass for about $2. Uber is "illegal" in Bucharest but they still operate. The only difference is that you will not see the Uber sign on the cars. The drivers were all friendly and very excited to have Americans in their car, lol. You will see lots of taxis around town. After a month in Romania, we suggest you use Clever Taxi app. The taxi drivers can be unpredictable, as far as safety is concerned. Only take taxi's using this app, trust me.
A Month In Romania
After a month in Romania we have learned so much. The big takeaway for us is, the friendly people. I'll never forget our first day in Bucharest. We stopped in a nearby pizza shop to get some lunch. The owner chatted with us for a bit while warming our pizza. As we walked out of his shop he said, "welcome to the neighborhood"! It was such a sweet feeling, knowing we were welcomed by the locals. Romania is not what many would expect but it is worth a visit. I encourage Americans to look past the communist past of this lovely little country and come see everything it has to offer.