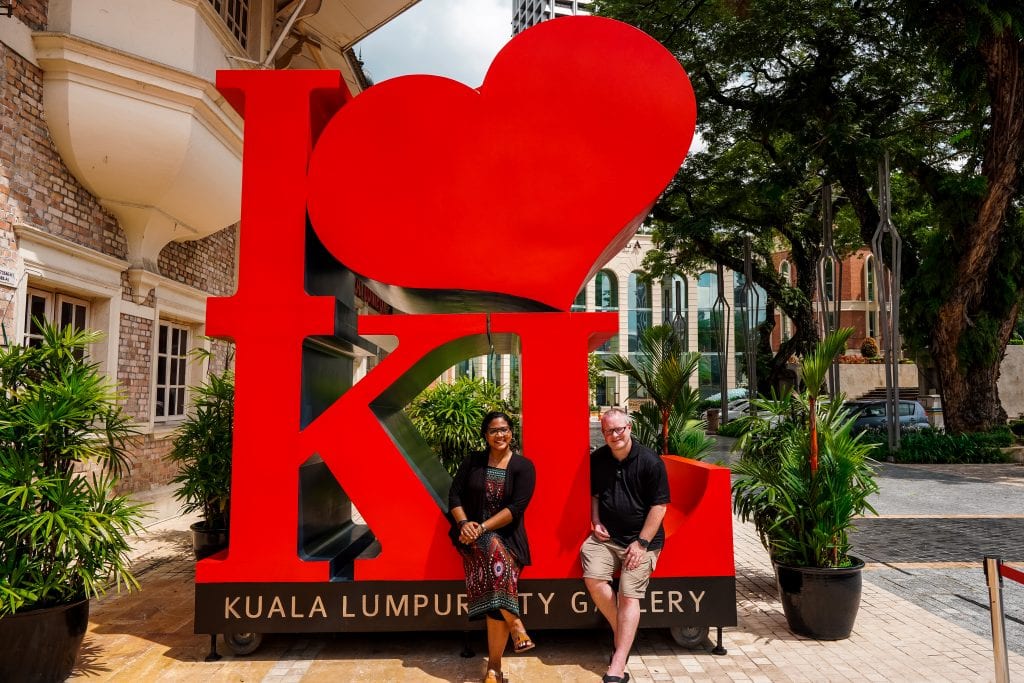 Coming Home
I can't believe we are only a few days away from coming home, our 3 month lockdown experience has come to an end. Just 3 months ago Rob and I sat in our apartment in Bangkok discussing what we should do. We had been hearing more and more things about "coronavirus" but at the time it had not really sunk in.
Scrapped Plans
We were coming to the end of our visa in Thailand and had plans to visit India for a week before heading to Vietnam for a month. The US State Department issued a level 4 travel advisory and we knew we had to change our plans. After researching visa requirements of neighboring countries, we made a decision to fly to Malaysia from Bangkok. Many of our travel friends made the decision to repatriate at this time. Our families were increasingly concerned but we felt certain we had made the right decision to stay abroad.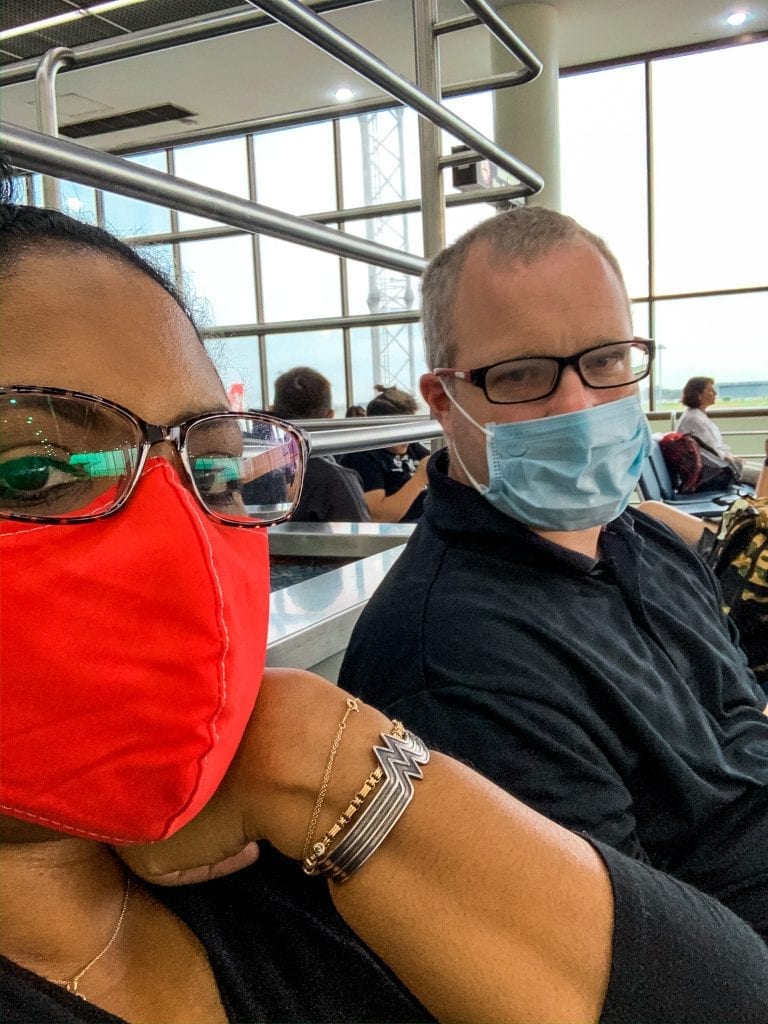 And We're Off
As we headed to Suvarnabhumi Airport on that day, we both felt peaceful about our decision but at the same time we also sensed the unease from our family and friends over our decision. When we arrived at the airport, it was considerably vacant compared to the many other times we have been there. Everyone was wearing a mask, the lines were much shorter than normal, passport control was quick and security was a breeze. After several temperature checks, we arrived at our gate.
A Turbulent Flight
The skies had opened up that day, it was pouring rain and thunder rolled in the background. We became a bit concerned they would cancel our flight, it was the only one to Malaysia that day. The flight went on as usual, it was one of the bumpiest flights we've had in a long time, we circle the city several times before landing safely. As the plane touched down I think everyone gave a collective sigh of relief. We had made it to Malaysia. We would not be coming home for a bit.
Welcome To Malaysia
Upon landing we filled out the required paperwork and headed to passport control, praying as we approached that they would stamp us in on a 90 day visa on arrival (VOA). We both made it through with no problems. We picked up our Malaysian SIM cards and met up with the driver the AirBnB host sent for us. At this point our nerves were settling. We had been hearing horror stories from travel friends and this experience so far, was very pleasant.
Up In The Air
We were not sure how long we would be here so we had reserved our apartment for one month to start. This would give us some time to sort things out and see how things went with the virus. Google made it easy to find our local grocery store and we set out to gather groceries for at least a month, just in case. It was obvious we were not the only ones who had this thought. There were many others in the store, clearly gathering enough food to get them through for a good bit also.
Moving In
Malaysia is a country we had not visited before, so choosing it for this purpose was a bit of a gamble. Although, we had never heard anything bad about this country. We figured it was a safe bet. The staff at the apartment building where we are staying has been very gracious to us. We are kept informed of updates through message boards placed in the elevators. There aren't many people here, the borders were closed for international travelers just three days after we arrived.
Movement Control Order
It has been so interesting experiencing this pandemic from a foreign country. You have to adapt to the way things are done and to the way decisions are made. Malaysia acted very quickly on this pandemic and have kept number of infections relatively low compared to other countries. Great care went into keeping the nation informed, since we have Malaysian SIM cards we are able to the texts from the government about changes to the Movement Control Order.
The MCO has been very strict with curfews and no groups of people out and about without purpose. You could look down to the street as early as 8pm and not see people or cars moving around. Temperature scanning immediately put into place to enter grocery stores and restaurants for food pick up. If we wanted takeout we mainly use the Food Panda app to order food and have it delivered to our apartment free of charge.
We Are Good Hands
Throughout this time we reviewed our decision to stay abroad or if we should repatriate. We put off coming home since we felt things were being handled safely in Malaysia so we decided to continue our stay. Our AirBnb host was very kind and made sure we were up to date with all the information as well as sending a housekeeper to clean the apartment since we were staying here for so long.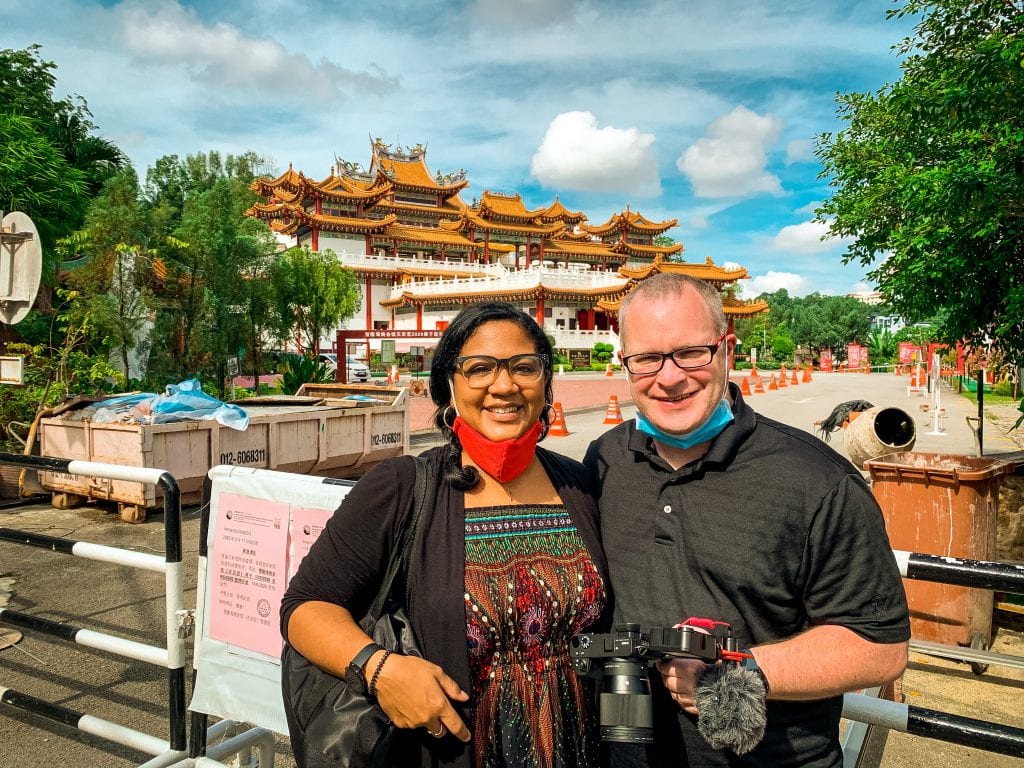 On The Road Again
Our 90 visa expires soon but the US Embassy in Malaysia has told us we are welcome to stay until the MCO is completely over but we have decided to come home. We had a flight home from Bangkok but we will not be able to make it back to use that ticket. Qatar Airways refunded us for the ½ of a ticket we will not be able to use.
It's been amazing how the travel industry has really stepped in and helped travelers during this time. We are all in this together. After a bit of research we purchased tickets back to the US then applied for a letter to travel from the US Embassy here in Malaysia. We are looking forward to coming home for a bit and exploring our beautiful country for a bit before we head back to Southeast Asia.
Welcome Home
Our time in Malaysia was not in vain. We have been able to do much work on all of our business fronts as well as working on our health and mental wellness. After a few days of moping around we realized we had been gifted this time to move the needle on some projects and for that we are grateful. We will not soon forget our time in this lovely country. They gave us a home a home away from home. Malaysia you will always have a special place in our hearts. Thank you for taking us in. Now, I'm looking forward to hearing my favorite words when we fly to the USA, "welcome home".