Cost Of Living
We've been in Bangkok for awhile now, and wanted to give anyone planning to visit an idea of what the cost of living in Bangkok is. You really could spend as little or much as you wanted here.
At the time of this writing $1 USD is equal to 33 Thai Bahts.
We will not aim to cover everything imaginable, but just enough to give you a sense of what your budget would be.
Housing:
We have chosen to live in various 1BR AirBnb properties. The benefit of this system is that it includes your rent and utilities all in one all inclusive bill. Housing is probably the biggest expense, so we will tackle it first in determining the cost of living in Bangkok.
We focused our search on "American Style" properties in gated communities with pools and upscale amenities. We also were mostly interested in properties near the BTS transit system and in the city. Lastly, we wanted the properties to be highly rated and hosted by "Superhosts", the best of the best on AirBnb.
Here are a few pictures of properties we considered:




After a little searching, it seemed pretty clear we could meet all of our objectives for around $650 a month, all inclusive.
Food:
Food could be separated into three categories: groceries, eating out (street food), and eating out (upscale) .
We have a large Big C Supercenter right across the street from our condo. We walk over and pickup groceries almost daily. Almost everything is considerably cheaper than the USA, except for a very few imported items.
Prices are in Thai Bahts and $1 USD = 33 Thai Bahts.
Doritos 50g Bag. (slightly larger than snack bag): 20 Baht
Pepsi 1L Bottle: 20 Baht
Peeled and Cut Oranges (Medium Package, On Sale): 19 Baht
Fresh Cut Watermelon (On Sale): 12 Baht (around 33 cents USD)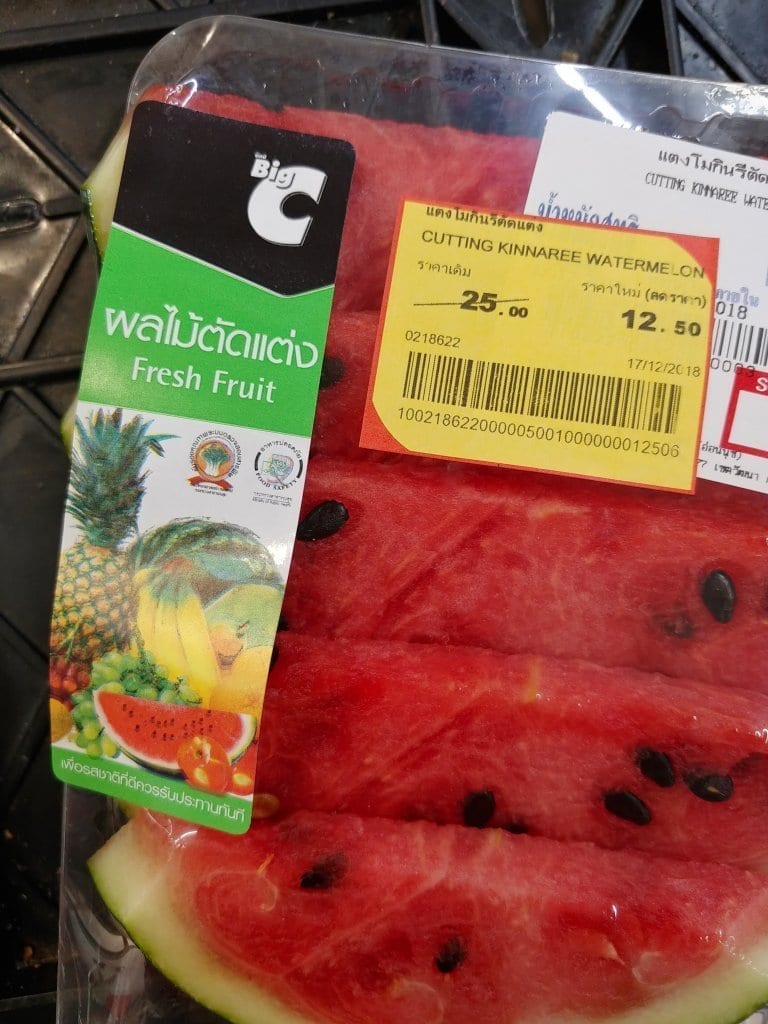 Pre Cooked and Packaged Dinners: 15-35 Baht
Donuts: 5 Baht
Eating out at American restaurants such as Subway, McDonalds, Pizza Hut or Starbucks is of a similar, but slightly less price than you would pay in the US.
Upscale restaurants are plentiful, and again, the price is similar to the US, but I would say slightly less. We recently went to Jamie Oliver's Italian downtown and the cost was $100 USD for three people. This is less than I would have expected to pay in Vegas for a similar meal.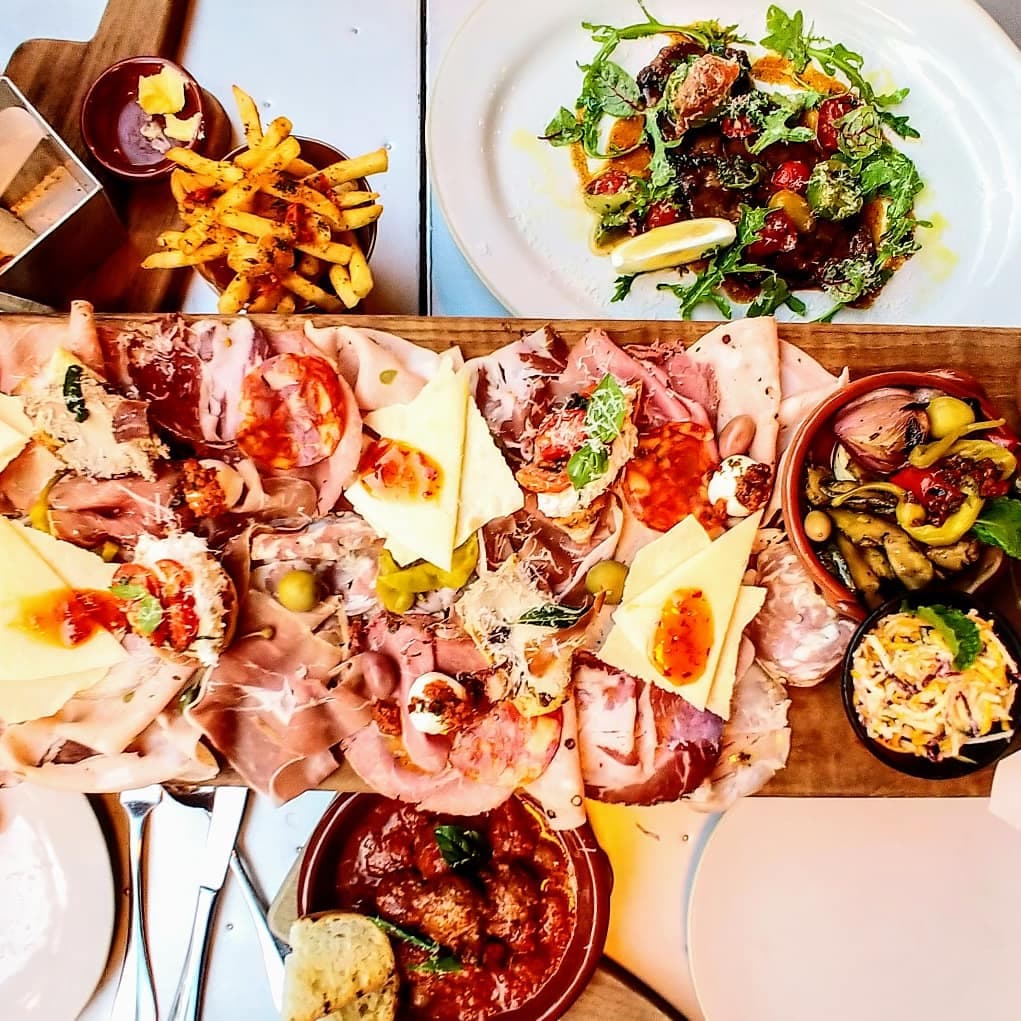 Street food can be found everywhere and is very inexpensive. Around 50 Baht will get you a lunch or dinner from any vendor. This really helps with the cost of living in Bangkok.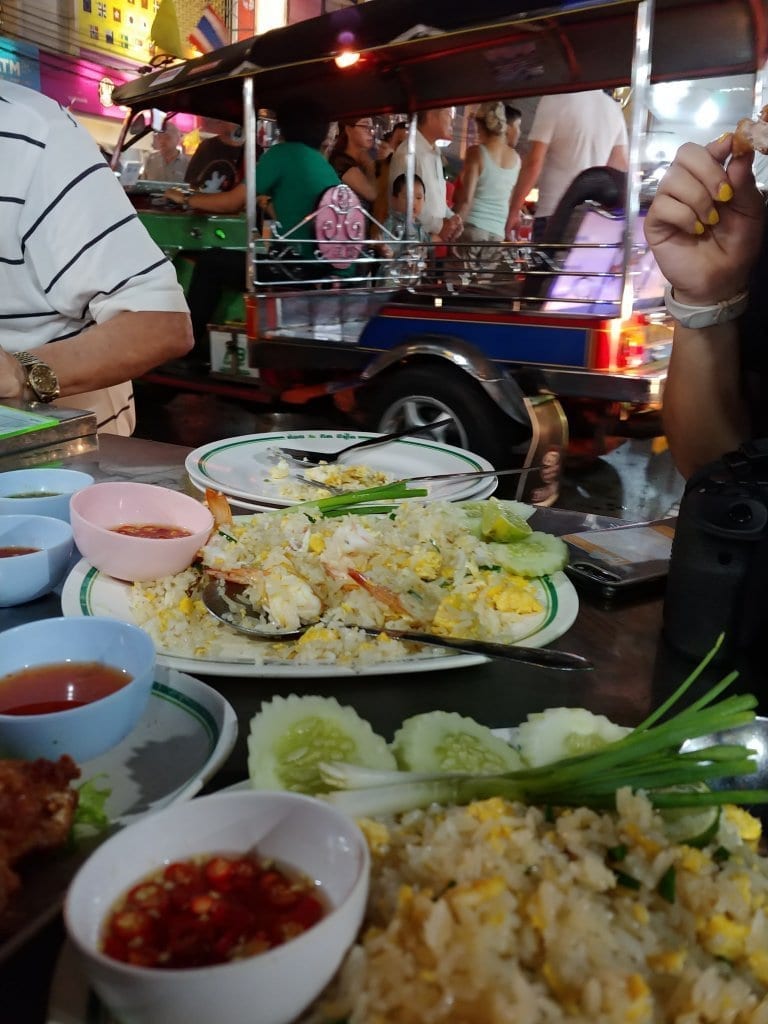 Transportation:
The BTS is an efficient and air conditioned elevated subway line. Rides are about 30 baht or $1 USD.
Taxi's are plentiful so we take them if we are going anywhere the BTS doesn't go. A 1 hour taxi ride last week cost us $9 USD and a 15 minute ride recently cost us $3 USD.
Misc. Items

1 hour thai massage: 200 Baht ($6 USD)
Sim card with unlimited internet for your cell phone: $15 USD per month
Pants/Shirts: 100 Baht at most local vendors
Bottle of water at the movies: 20 Baht
Large tub of popcorn and 2 large drinks at movies: 360 Baht
Large Bubble Tea: 19 Baht
Conclusion:
We've found that most local items or services are 5-10 times cheaper than they would be in the US, and imported items or upscale services are just slightly cheaper than the US.
Like anywhere, the cost of living in Bangkok will be determined by your lifestyle. Here, however, you have the ability to live on very little money if you'd like.
We've enjoyed our time here so far, and have gotten to attend some world class events such as Miss Universe. Bangkok is an incredible city at an amazing price.