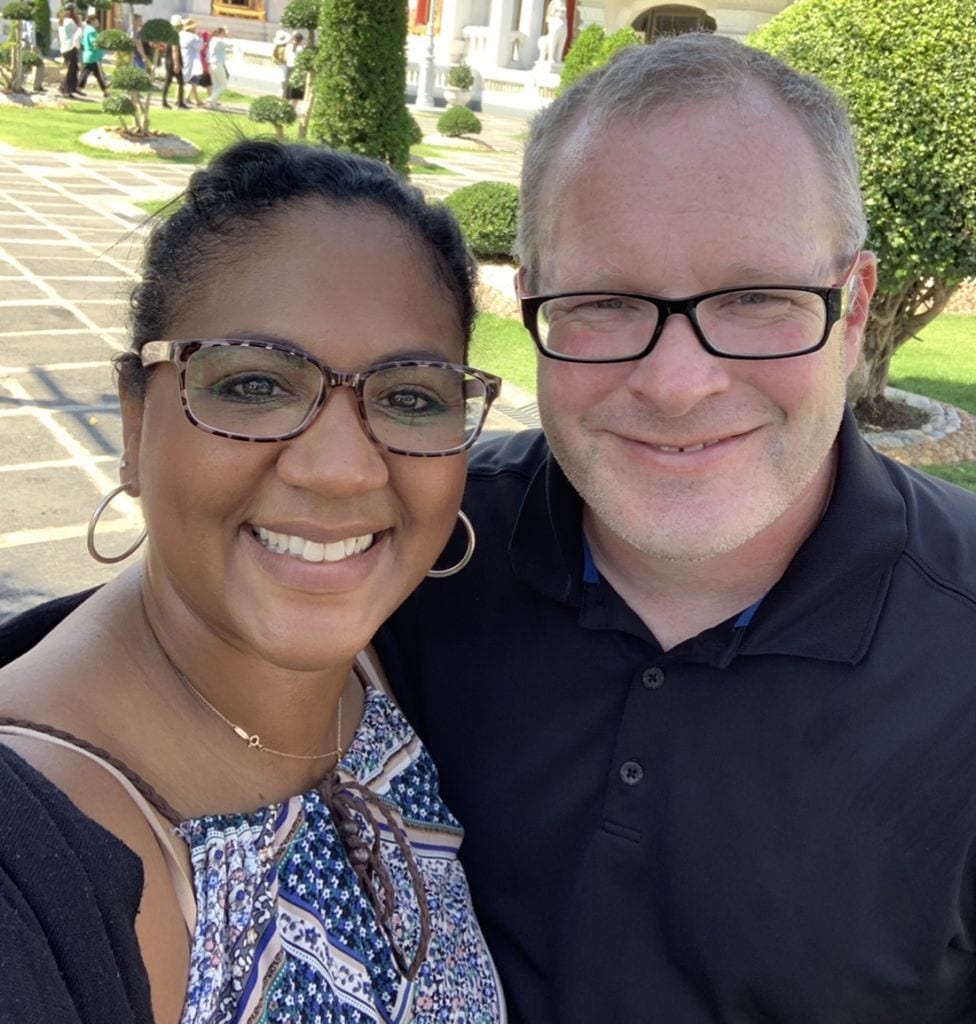 Follow along on our date night in Bangkok, Thailand with our $50 edition. We've talked about the low cost of living in Bangkok on this blog. We thought it would be fun to see how far our $50 would go on a date night.
Massage and bubble tea
It has been well documented how much we love the massage shop we frequent, Super Thai Massage. We started our date night here with foot massages. We would have done Thai massage but did not want to get all wrinkled before we headed to dinner. Our massages were 200 baht each and we always leave a generous tip for their superb service. At the time of this blog the exchange rate is $34 USD to 1 Thai baht. After our massages we grabbed a quick bubble tea at 2 for $1!!
Dinner
For dinner we walked over to one of our favorite spots near our condo, The W District. This area is an open air food court. There are tons of table set up, a bar with lots of restaurants/food trucks to choose from. We treated ourselves with filet mignon burger and filet steak dinner with salad. It was a bargain at only $12 and included our drinks! No complaints from us. Check out the youtube video below to see all of the food choices from around the world. This is a hot spot for ex pats and foreign visitors.
Movie Time
What is a date night without a movie and popcorn? For our last stop on our date night in Bangkok, Thailand, $50 budget we saw a great movie. This movie won an Oscar for Best Picture a few nights before we got to see it. The Green Book was an incredible movie, we were not surprised why it won Best Picture. It is a must see if you have not seen it yet.
Date night in Bangkok, Thailand: $50
We had an amazing time on our $50 date night in Bangkok, Thailand. It is such an affordable city. It would have been impossible to do all of these things in the US for only $50. We would have only been able to choose one thing to do for $50. Our evening was fantastic, we had a massage, bubble tea, dinner and movie with popcorn and drinks plus we had to get a taxi ride back to our condo since the train stopped running while we were in the movie. It's amazing to do all of that for under $50. Here's to the next date night in another city or country, stay tuned.