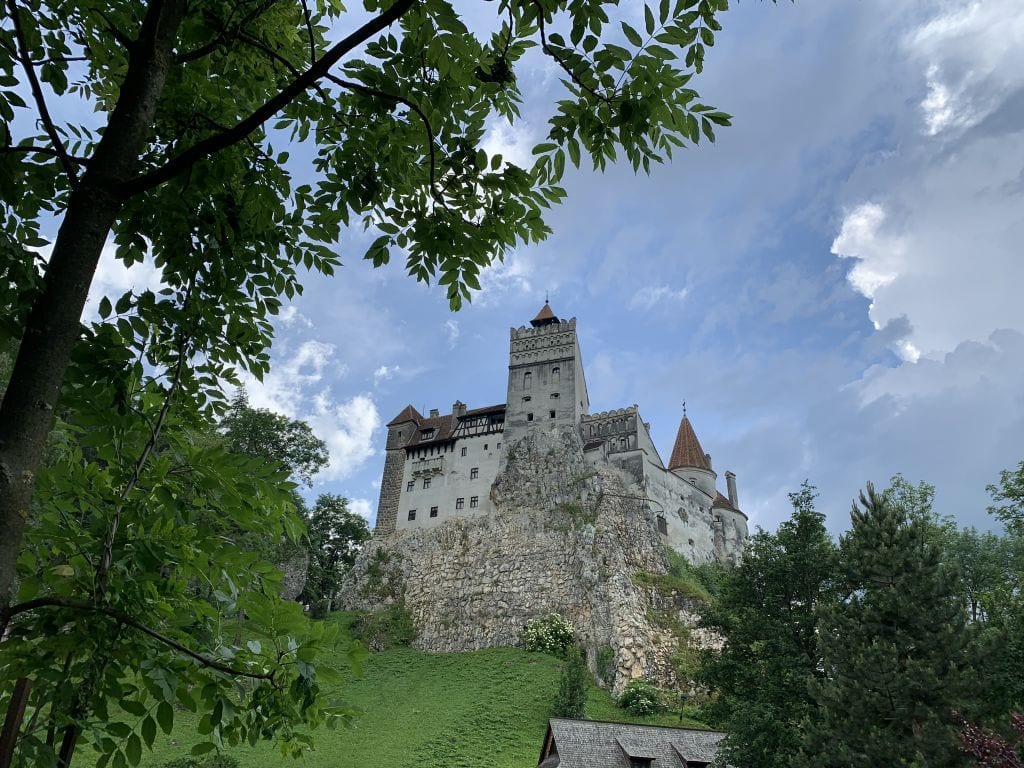 A day trip to Transylvania is a must if you are in Bucharest. Weighing our options from renting a car or using a tour company, we decided on a tour company. We have used Get Your Guide in other countries, they had some great options for what we wanted to see on our day trip to Transylvania.
We met in Revolution Square in the center of Bucharest. Our guide spoke very good English and we hopped in the small Mercedes bus. The bus was air conditioned and they also provided free WiFi for the whole day! Here is our review of our day trip to Transylvania.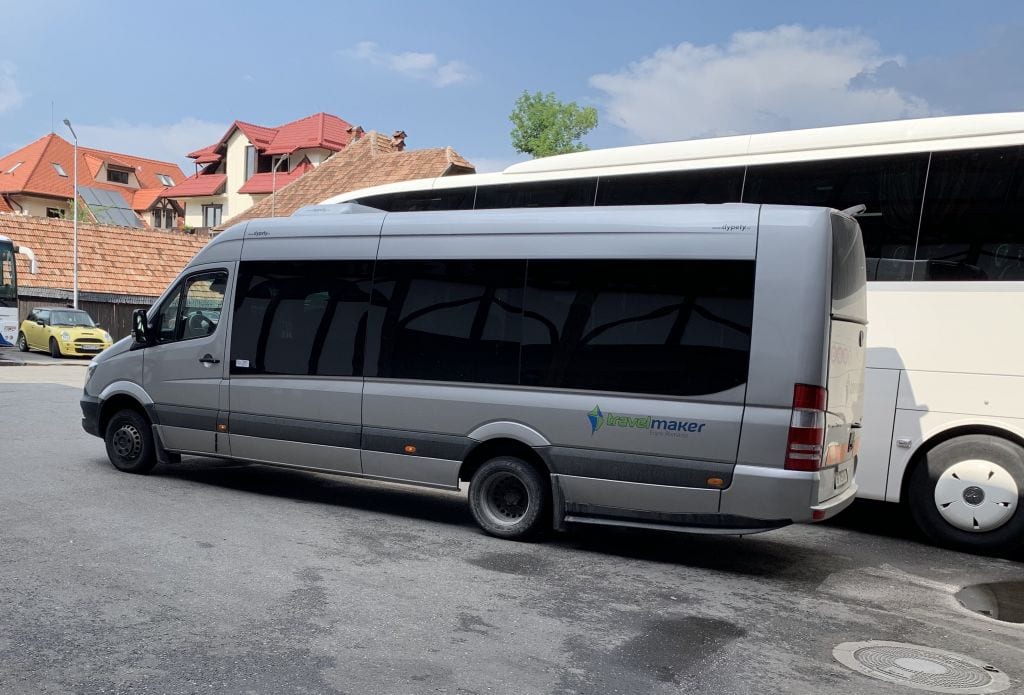 Rasnov Fortress
This place was incredible. It was abandoned over 160 years ago. The views from this former fortified church are stunning. The ultimate demise for this fortress was their lack of water. They had some Turkish prisoners digging for over 70years and were unable to sustain a water supply within the walls. Take a look at this video to see what it was like in the fort.
Brasov City
This city was at the top of my list of places to see while on the day trip to Transylvania. I had seen it on Rick Steves tour of Romania. I thought it was a beautiful place. It exceeded my expectations. I did not realize it was built by the Saxons. You can see the German influence in the architecture. The city walls have been mostly torn down to make room the growing city. The streets are lined with restaurants and café. Check out this video for a quick tour or the city and the Black Church.
Bran Castle
Outside of Romania this is known as Dracula's castle. The Romanians will be the first to tell you that Dracula is not real. They are quick to tell you the true story of how the legend of Dracula came to be. It is an incredible structure. There is so much more to this castle than the Dracula legend. You will enjoy the self guided tour. See our tour in this video on our YouTube channel.
A Day Trip To Transylvania
Transylvania is a region in Romania. It is in the Carpathian mountains. This picturesque area is a delight for those who are looking for a change of scenery from the hustle and bustle of the city in Bucharest. A day trip to Transylvania is very doable and enjoyable. We hope you enjoyed the videos of our day trip to Transylvania. We highly recommend a guided tour for ease of travel and logistics.