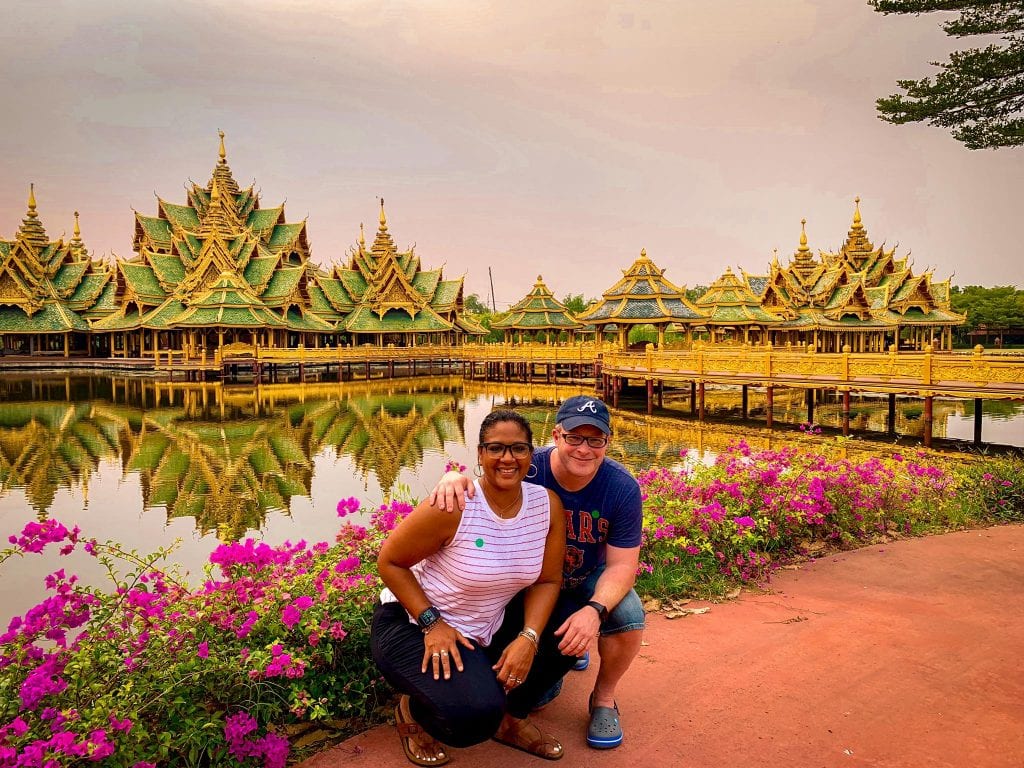 How We Sold Everything We Owned To Travel The World
We want to share the story about how we sold everything we owned to travel the world. It was a surprisingly easy decision to make. We had been empty nesters for a year. One day as I stood in the hallway between our bedroom and our kids unused bedrooms, I noticed the carpet still marked with vacuum lines from 2 weeks ago, it dawned on me. Why are we maintaining this giant house for just the two of us?
The Crazy Idea
Everything happened very quickly after that. Turns out we had both been thinking about downsizing but the question was to what or to where? Our kids had were spread out in 2 different states. Would we stay local or move to a "dream" location? And then it dawned on us, why not just travel to all the places we have wanted to go? In a matter of 4 months
Why Would You Do This?
People always ask us why we did it. Why would you sell everything to travel the world? Couldn't you just rent your house out and store your belongings? As we did inventory of everything we had, we realized it was mostly all just stuff. We have known most of our lives that material possessions are not what life is about. But as we got older and had more money we began to accumulate stuff, more and more stuff. As we stood in our living room and looked around we realized just how much stuff we had and we knew we could do without it.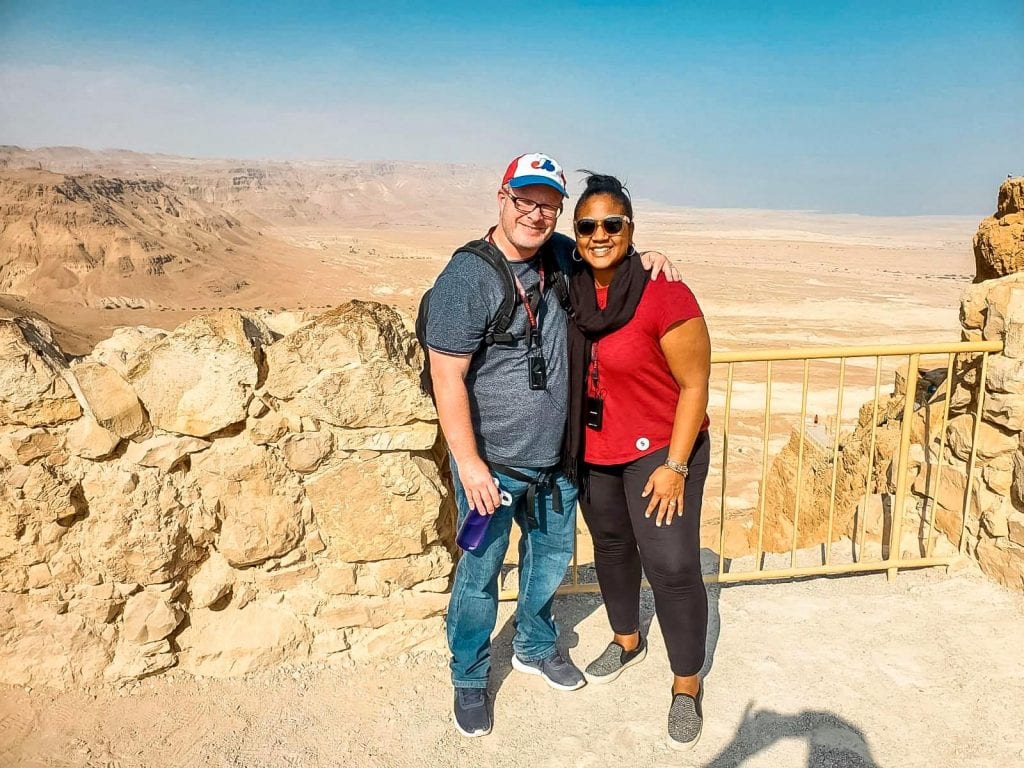 Time To Let Go
Taking care of a home is a lot of work and although we owned our home, as in we paid cash so we never made payments we still had to pay to maintain it. We had lawn to care for, appliances to repair, pest control, homeowners insurance, taxes and so much more that comes with owning a home. It was easy to decide not to keep the home and rent it. The last thing we needed was an extra thing to think about while we are far away in a foreign country. We made the final decision to sell the home and not buy something to replace it.
But What About Your Kids?
I know what your thinking, what about your kids? There was so much to consider about how we sold everything we owned to travel the world. Our son moved to Chicago and has his own place there so he was settled. The only outstanding issue was our daughter who was in college and would have no home to come home to on breaks. The good news about her is that she loves to travel as much as her parents. On most of her college breaks, she flies in to visit with us wherever we are. The other times she visits with family and her friends. These situations made our decision even easier. It was settled, we would sell everything we could sell and store the few things we did not want to part with as well as the remainder of our daughters belongings that she could not have at school with her.
Five Bedroom House To A Suitcase
There were several steps in downsizing from a five bedroom house to a suitcase. Here is how we sold everything we owned to travel the world. The first thing you have to do is really survey everything you have. Do you have boxes of things that should really be in the trash? Are you hanging on to things that you never use? Take stock of your wardrobe, are you really wearing all those jeans? You have to be ruthless with the purging. One of the best techniques for being ok with getting rid of certain things was to take a photo of the item. I saved them in an album on my online cloud account. Once we were down to things that could not be sold, we looked to donating items that could be of use to different organizations.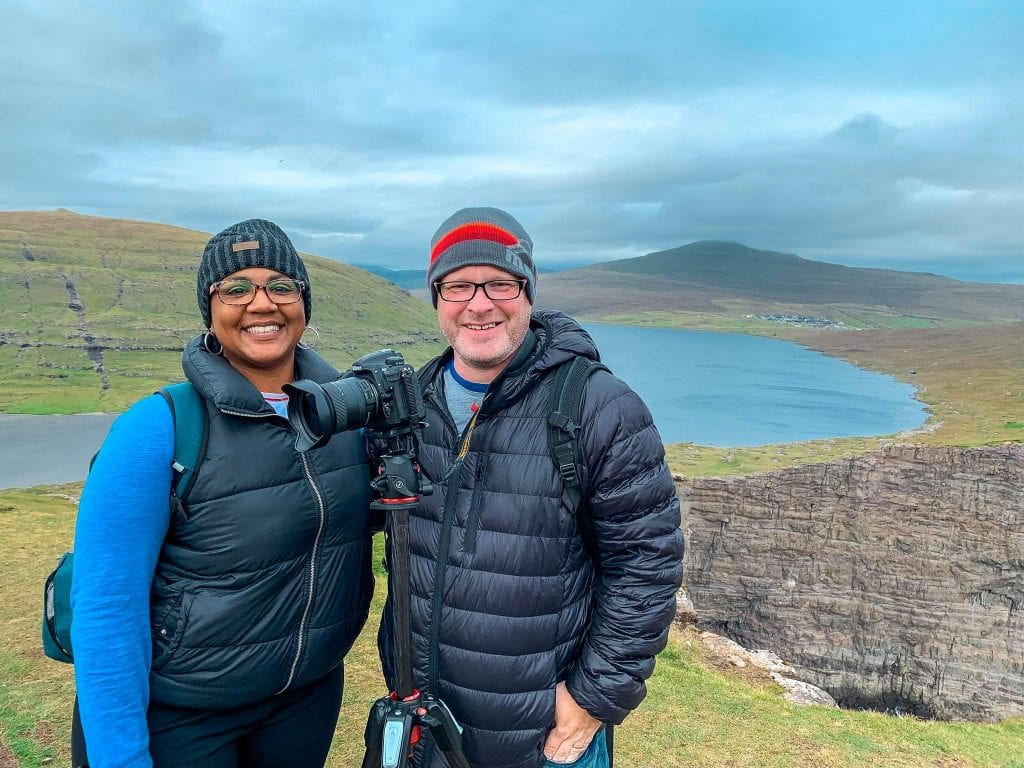 Homeless and Happy
There was no stranger feeling than walking out of the house closing with no home to go to. We got in our car (which we later gave to our daughter and sold hers) and drove to see family before we hopped on a cruise ship to celebrate our new lifestyle. That was in August of 2018, we were going to give ourselves one year of traveling before we decided if we would continue or buy a smaller place to settle into in the US. Only 4 months in we decided we would not go back to owning a home. Life on the road was so great!!
Technology Is Our Friend
Technology has really been our friend as we have traveled the world. We are able to stay connected with our kids, family and friends. Social media is also great for sharing our journey and inspiring others to live their dreams. We had so much interest that we decided to start a Youtube channel to share videos of all the places we were visiting and how we sold everything we owned to travel the world. It's such a different life yet still feel the same at times. The first year we traveled to as many places as we could. The second year we are traveling a bit slower, trying to stay in each place for at least a month.
Would You Do It All Over Again?
The other question we get is, if we had to do it all over again, would we? The answer is yes! We have been given this amazing opportunity to travel the world, we get to know other cultures and meet wonderful people. Material possessions are nothing compared to the experiences and memories we have made in the last two years. We celebrate our 25th wedding anniversary this year (2020) and as of right now, we have no plans to settle down, yet. Have you been thinking of selling everything to travel the world? Are you thinking about downsizing to travel the world? Or maybe you want to travel more. I am here to help, I can help you make some life strategies to get you where you want to be. Click here for your free consultation.