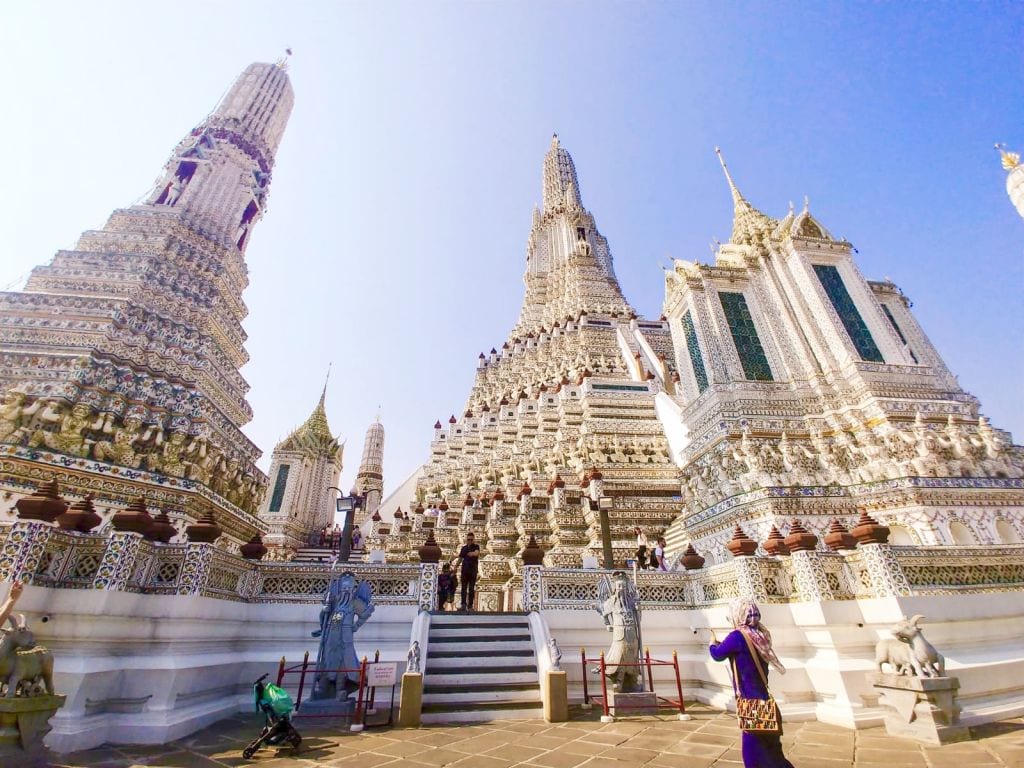 This must have equipment for travel photography and blogging has been tested over many trips and now we want to share it with you. I'll share professional equipment and everyday use equipment. This will be helpful for those looking to expand their professional kit and those who are just getting started. Bloggers are always looking for less to carry. This list will help you narrow that down
Blogger Phone Kit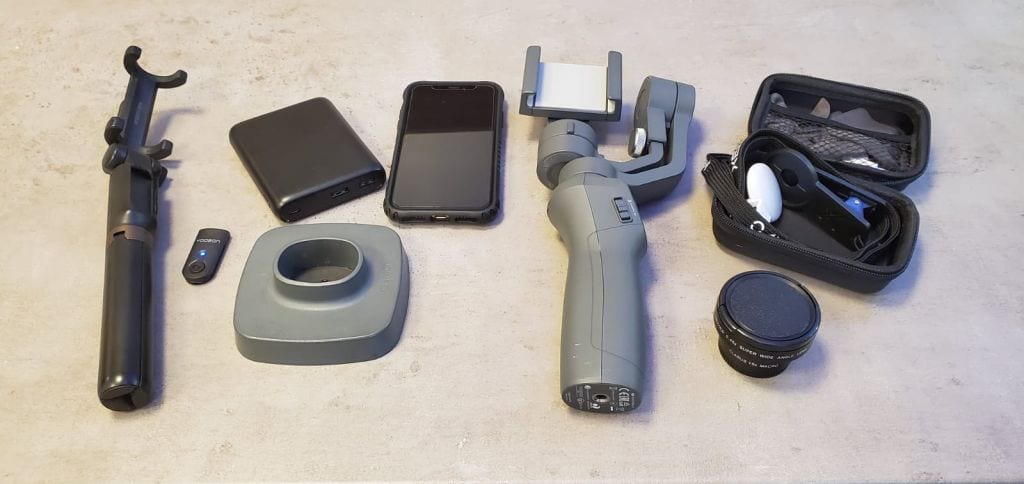 People are surprised when I tell them I shoot video and take photos for our Youtube channel and blog with my iPhone. I use added the Xenvo Pro Lens Kit to my iPhone for more options. Let me start by saying I use Adobe Premier Pro for editing videos and the mobile lightroom app for editing photos on the go. I use the DJI Osmo 2 gimbal to steady my videos, I also purchased the base. There are times when I want to be less conspicuous, I just hand hold my phone. I also have a selfie stick with a remote to take photos of the two of us when no one is around.
These items are all a must have for the serious Youtuber or blogger. My most used item is a portable battery charger. Sometimes we are out and about for long periods of time and our equipment needs recharging. This portable battery pack not only charges up to 13 hours but it also charges 2 items at once! If you are looking for must have equipment for travel photography and blogging, these are it.
Professional Kit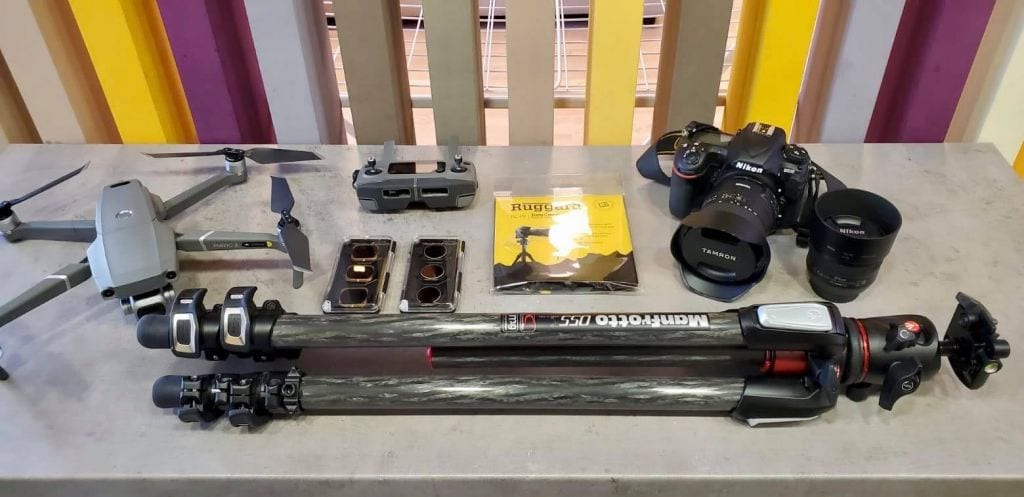 If you are a professional photographer or are a budding photographer, this is the must have equipment for travel photography and blogging. The big choice is picking a camera company you want to go with. After a long stint with Canon, Rob made the switch to Nikon many years ago for personal reasons. His camera body preference is the D500. He has several lenses but he travels with Nikon 50mm 1.4g and 40mm 2.8. He also brings along the Tamron 10-24mm for wide angle pics. Neutral density filters are used for several purposes, he has the Rollei kit. A tripod can be a challenge to travel with but it is necessary for nighttime and long shutter speed pics.
Manfrotto MT055CX Pro3 is his tripod of choice, it breaks down small enough to fit in his checked bag. He also has the MHX Pro-BHQ2XPro ball head and the 200PL quick release system. As many of you know, his early Father's Day gift was a DJI Mavic Pro 2 drone! We so excited to have added this to our equipment family. Also purchased PolarPro vivid and exposure filters for the drone camera. A good photographer should always have a rain cover to protect his/her camera/lens from the elements.
Rob has been known to also take great pics with his phone, the Samsung Galaxy S10, which has a great camera. The camera bag choice is always a backpack, it's easier to carry on long journey's. Our photography and video editing would be impossible without the right computer. We each have an MSI, I have the GS63 Stealth Thin (very good for video editing) and Rob has the GS65 Stealth Thin.
Must Have Equipment For Travel Photography and Blogging
We put this list of must have equipment for travel photography and blogging together for you after much trial and error by us. After many trips under our belts these are our tried and true kits. We have many more trips to come. This equipment has proven to be the very best for our purposes and the easiest to travel with. If you have any questions, please feel free to ask in the comments. We hope this helps ignite your love of photography or video making. Be sure to follow our Youtube channel to see what we produce with all of this equipment.