I first started thinking about how to retire early 10 years ago. We settled on the idea that we didn't really want to fully retire in our 40's, but that we wanted to live the life of our choosing. To live where you want, work at what you want, and do whatever you want, without the stress associated with a 9 to 5.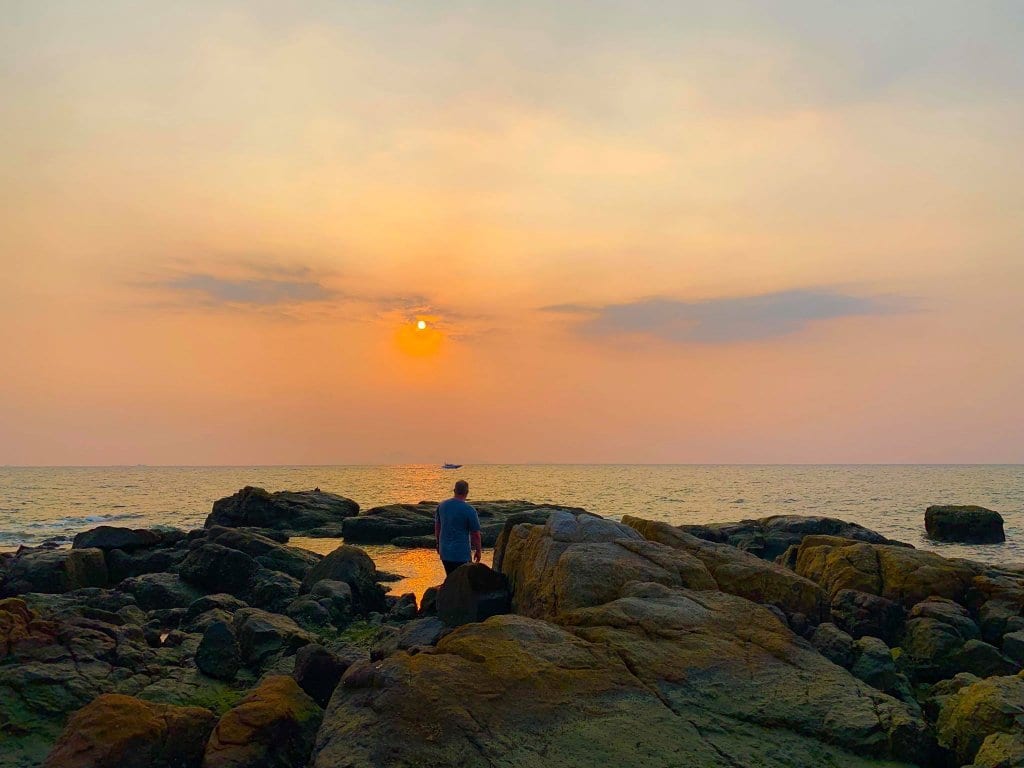 When our youngest of 2 went off to college, we knew changes were coming. We lived in a 3,000+ sq. ft. 5BR home in the suburbs of Atlanta. Not exactly what we needed in our empty nesting years, so we decided to put our house on the market.
As we considered our options for an eventual downsize a thought occurred to me. What if we just didn't buy another house. Would it be possible to just travel comfortably and work at what we love while doing it.
Turns out it is possible. Here is an inside look at how we are doing it.
Opting Out Of Bills
Part of what led me to this thought process was the amount of money we were needlessly spending on bills in the suburbs. I decided to add up how many bills we could just "quit" if we didn't buy another house and just traveled. (Any items you wouldn't have to pay if you lived at an all-inclusive rental on AirBnb)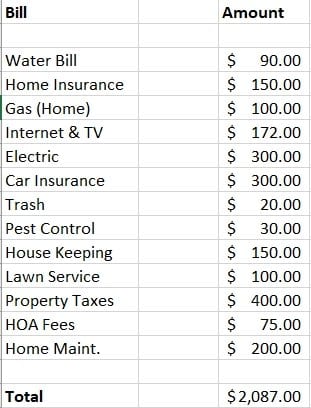 In our case, over $2,000 a month! If you are considering early retirement I'd encourage you to write down your own list.
Where To Go
As mentioned in my blog on the cost of living in Bangkok, we decided to play it somewhat safe at first and travel to locations with a low cost of living to see how it went. Our goal for 2019 was to secure housing, with all of the above expenses/bills included (or not necessary), for $1,000 per month.
We spent a little less in Bangkok, and paired it with a luxury stay at a 5 star resort for over a month at the beach. Our place at the beach is one of the nicest properties we've ever seen.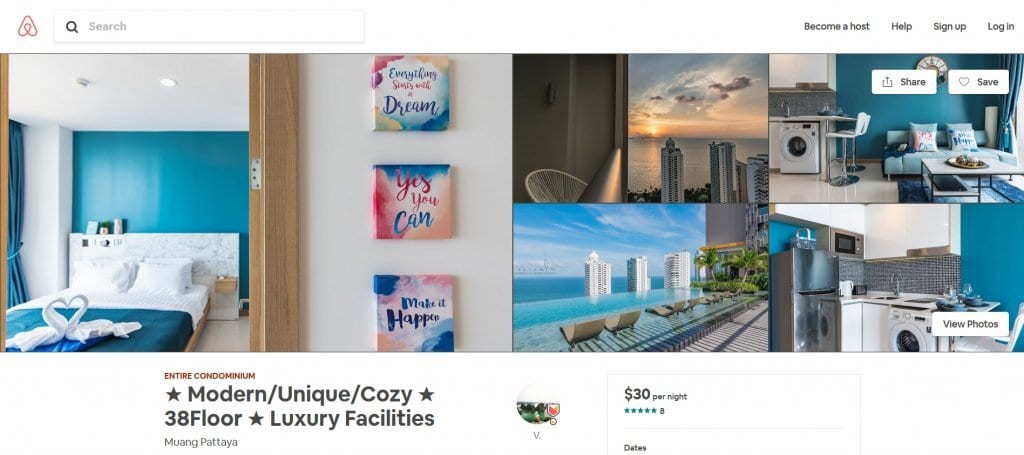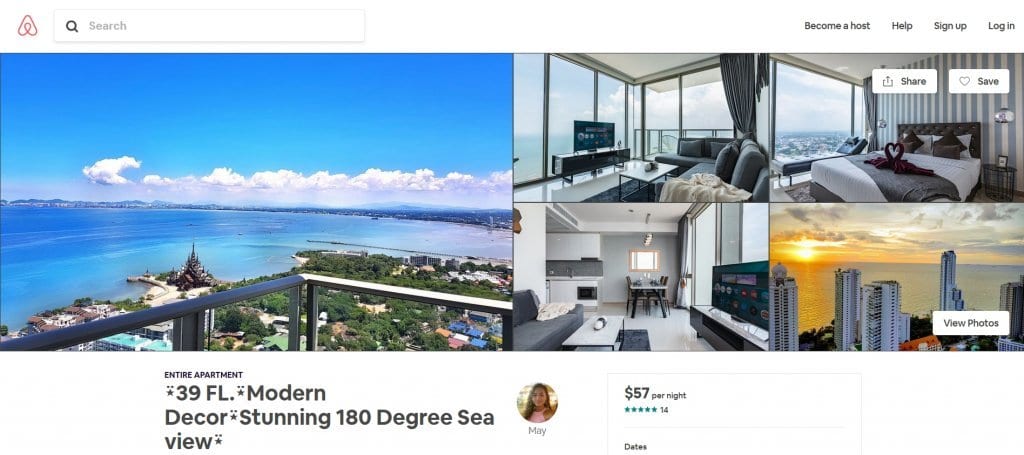 The Financial Plan – How To Retire Early
We sold almost everything we owned, including our car, and put a few things in storage. We've been living a debt free life for some time now, so after the sale of the house, our bills almost don't exist.
Our current bills include: Netflix at around $10 a month, Adobe Photoshop at $10 a month (for work), a P.O. Box in Georgia at $19 a year, a storage unit at $44 a month, and our health insurance at $43 a month.
All told our monthly bills come in at about $110 a month. Note: We do still have children in college, and have other bills associated with them. That's what we are doing with the margin of safety built into this plan. For the sake of an empty nest couple example we've excluded them here. Plus, hopefully, they won't last forever!
We invested the equity, built up in our home over the last 20 years, in the stock market. We chose fairly safe dividend paying stocks so we could earn an additional monthly income from that money. Our current yield is around 4.9% annually on that money and it pays us around $900 a month in dividends that we use to pay for most of our monthly housing.
Considering the stock dividends pay for all but $100 of our housing and our other bills are $110 a month, we only need to come up with $210 a month plus living expenses.
Cost Of Living
The cost of living in Thailand, and the other places we've chosen for 2019, is cheap. Very cheap by our standards. This is very helpful when planning out how to retire early. Massages are $6 for an hour. A dinner out is around $1.50-$2.00 (at a local place). Fresh cut fruit is 50 cents. Allie could pick up rice and chicken at the store and make us chicken fried rice for about $1.50 or we could stop at a place on the way home and pickup dinner for both of us for $3. Some nights she wants to cook, some nights she doesn't. At these prices, it really doesn't matter, the choice is hers.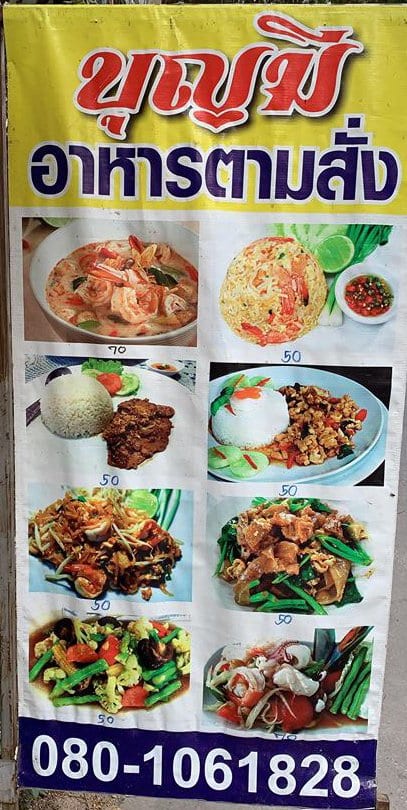 We both have Thai cell phones with unlimited internet, and the cost is $15 a month. Overall, it would be hard to spend more than $1,000 a month here on living expenses, even if you got a massage every other day.
Not every place we visit will be as cheap as Thailand though, so we are budgeting for $1,800 a month, including travel.
That puts our monthly need at right around $2,000. If you had some type of pension, or retirement savings that could cover this you'd be all set. Since we are in our 40's, we don't have that yet.
How We Earn Income
Well, this part was somewhat already in place for us, but we are still working hard at it. When we started thinking about how to retire early, we knew our existing business would play a big role. Our photography business, North Georgia Media, has been going strong for 13 years. We earn residual income from our photos that are sold through photo agencies. I love this work and don't plan to quit doing it anytime soon. We could hire models in any city in the world.
We are also exploring new avenues to bring in additional income. We've started a YouTube Channel, and Allie is selling her book on Amazon. We also are developing an apparel line, and I sell photography tools and templates on my website.
The key to pulling this off is finding a way to make an income that you can work at from anywhere in the world. In this internet environment, many people want to know how to retire early, luckily, it is easier than ever to work remotely.
Not sure where to start? If you have any photography skill I've got a step by step guide to selling your pictures on my website. Need other ideas? Allie is available for consultations to help people plan their work and lifestyle.